POWER-UP YOUR SHOP, SAVING TIME AND CONVENIENCE
Key Features
This switch allows you to both engage your power tool and shop vac/small dust collector at the same time. Saving you time in the shop by eliminating the need to turn your dust collection on and off every time you use your tools.
This remote switch boasts a number of safety features. First, there's a no-volt safety switch, which stops your power tool from restarting in the event of a power loss. We also equipped the switch with an 8' 3-prong plug, a power rating of 15A (120V) and a green light to notify you if your tool is currently powered up or not.
This switch is enclosed in a powder coated steel box and a stainless steel mounting plate. Each button is rubber coated to protect from dust and debris. This is the one and only switch you will need for your router table or tools!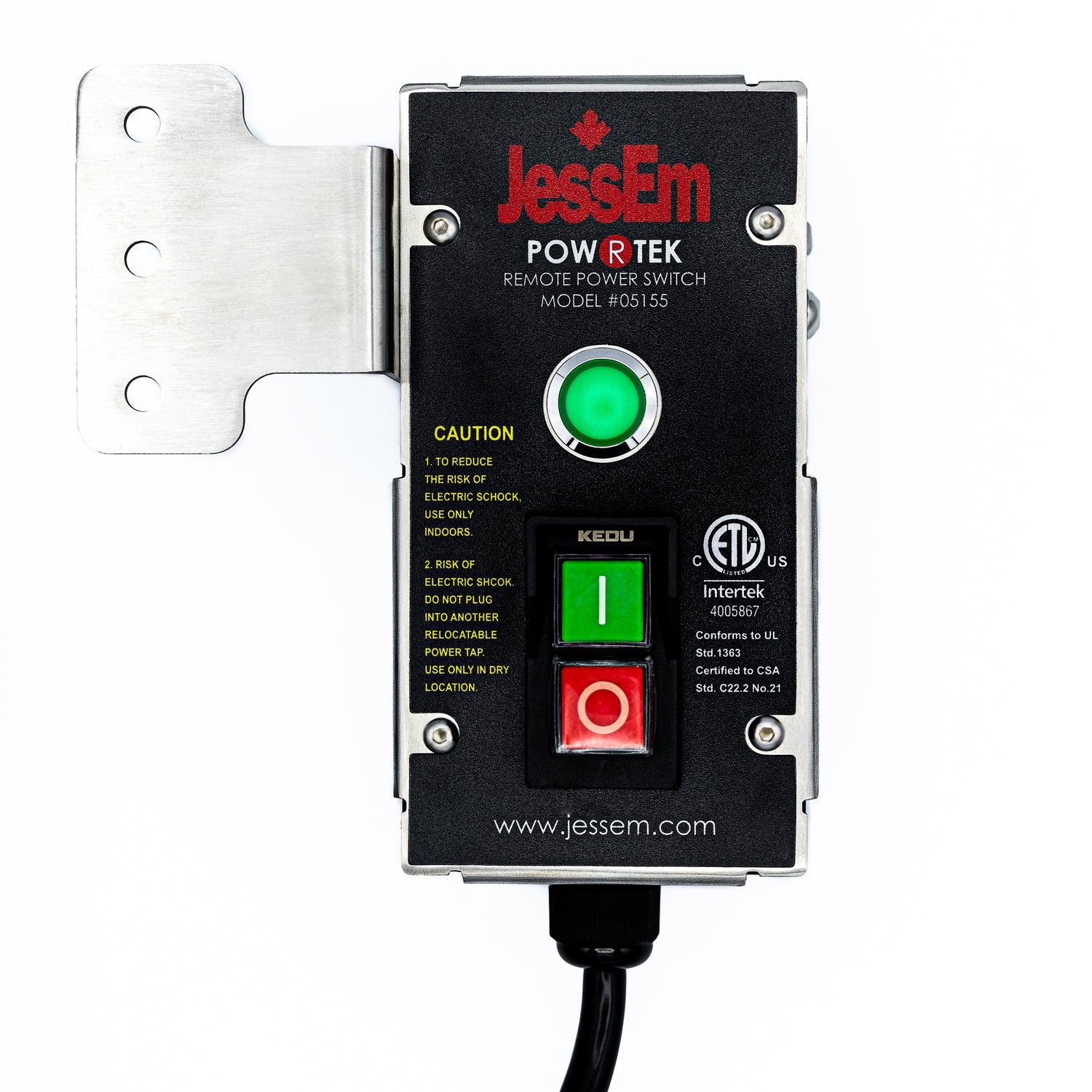 TAKE CONTROL OF YOUR SHOP
Now's the time to take control of your tools and dust collection. Keeping your workspace clean and saving you time from running around. Get your Pow-R-Tek Remote Switch today!